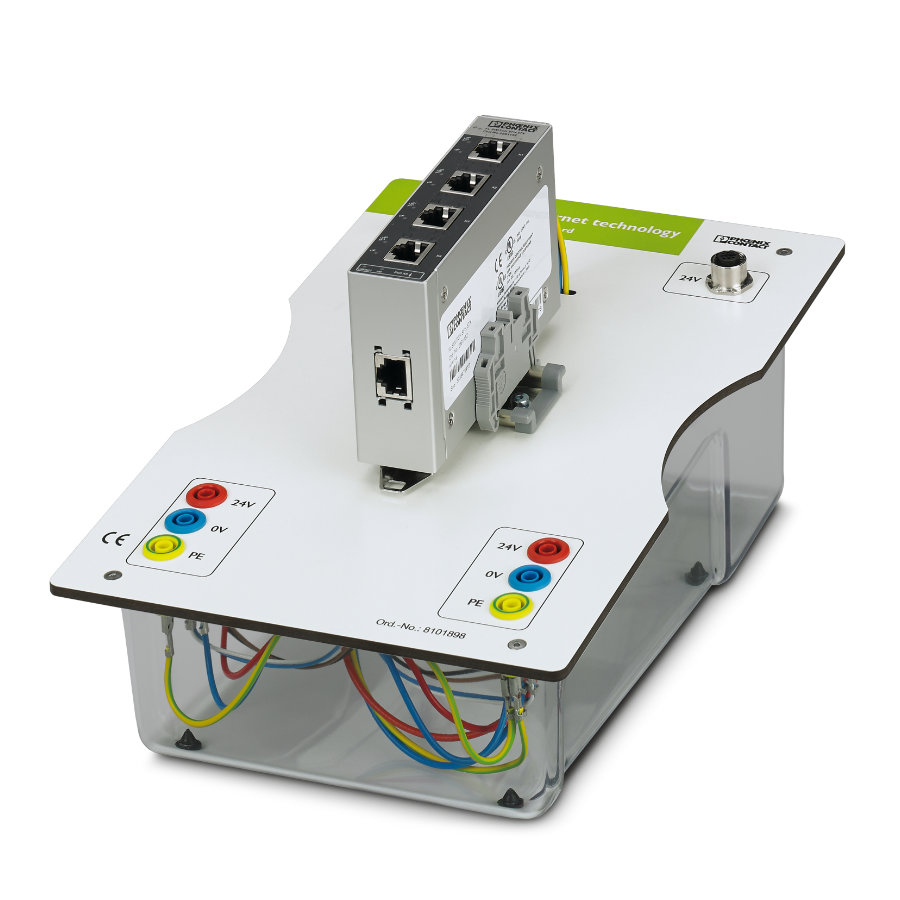 Our Eduline Switch Board: We connect with switch.
The Eduline Switch Board enables the networking of laboratory applications for training purposes
through the Industrial Ethernet and is thus suitable for learning skills in the field of networking
industrial components.
What
For Whom
For What
More advantages
E-Learning & E-Paper: Request your information package without obligation
We would be happy to provide you with information about the use of the Eduline Switch Board free of charge. For sending the link to our training material, please fill in the adjacent form.
Included in the info package:
How to start | E-Learning
Introduction to PLC Technology | E-Paper
Tasks for the Eduline PLCNext Technology Board | E-Paper
Solutions for the Eduline PLCNext Technology Board | E-Paper
Your benefits at a glance