Make international connections
– with other universities and with industry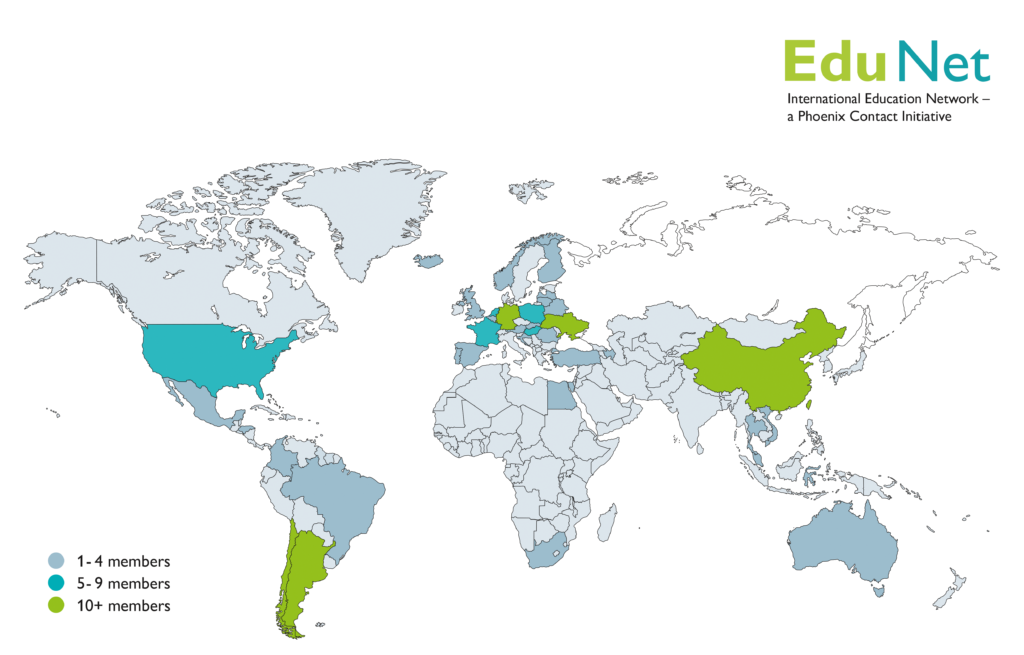 Do you teach automation technology at your university?
EduNet – your partner for international higher education
EduNet is an international network of universities and industry in the field of automation technology. It promotes international knowledge transfer and collaboration.
With the foundation of EduNet, Phoenix Contact has achieved an initiative which equally covers the demands of universities and industry for hands-on experience and state of the art technology. With the help of the network you are able to integrate users' and manufacturers' automation technology expertise into your teaching.
Information brochure | EN
Information brochure | FR
Information brochure | ES
Information brochure | GER