Combine our Eduline boards for creating a Smart Lab
Our Smart Lab is ideal for a simple introduction to complex subjects in factory automation and Industry 4.0. It is made up of modules from the Eduline product family and provides a solid basis for a wide range of learning scenarios.

THE SMART LAB IS COMPRISED OF THREE EDULINE COMPONENTS
CONTROL TECHNOLOGY
Control technology part with a PLCnext Technology Control device including power supply. This part is comprised of the Eduline PLCnext Technology Board with integrated I/O modules.
COMMUNICATION
Various communication and periphery modules can be used to extend the PLCnext Technology Control device. Use the Eduline Profinet Board to connect sensors and actuators to the controller via the PROFINET and IO-Link communication systems. Each controller provides access to a trial version of the Proficloud.io functions with up to 20 metrics.
Advantages
Relevant Subjects
Basic principles of cyber-physical systems and the Industrial Internet of Things (IIoT)
Feedback control technology or robotics/basic principles of robot control/programming
Big data analysis for industrial applications
The technical brain of a Smart Lab is the programmable logic controller (PLC):
The PLC enables the requirements of an Industrie 4.0 control system and the creation of control programs using various programming languages (IEC 61131-3, C/C++, C#, Java).
The PLC communicates with a cloud via MQTT and embeds itself in the PLCnext Technology ecosystem with app store, developer blogs, Knowledge Hub, etc. In order to be able to integrate real demonstrators, variable interfaces are available for the integration of sensors and actuators. The Smart Lab optionally includes a device unit for operation and visualization (Eduline HMI Board).
Various peripheral units will be integrated in the Smart Lab, allowing the connection of technological models via digital and analog process signals. A variety of Ethernet-based communication protocols are available here. Demonstrators such as small robots, tank systems, etc. can be connected individually.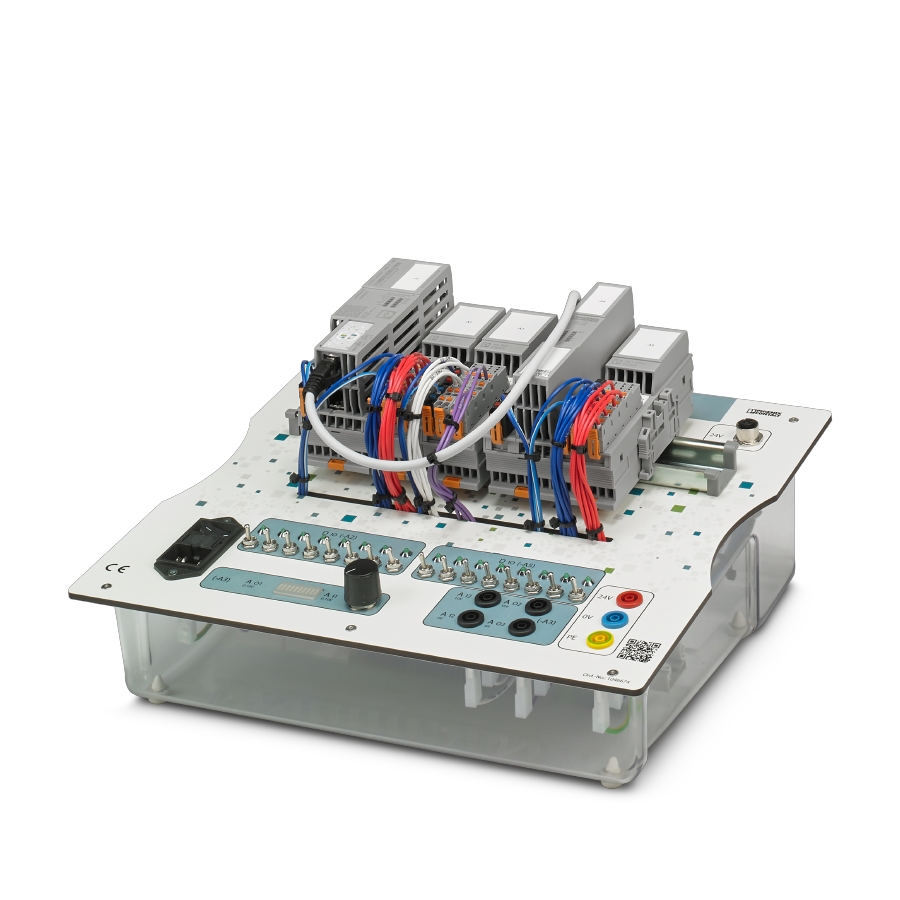 Eduline PLCnext Technology Board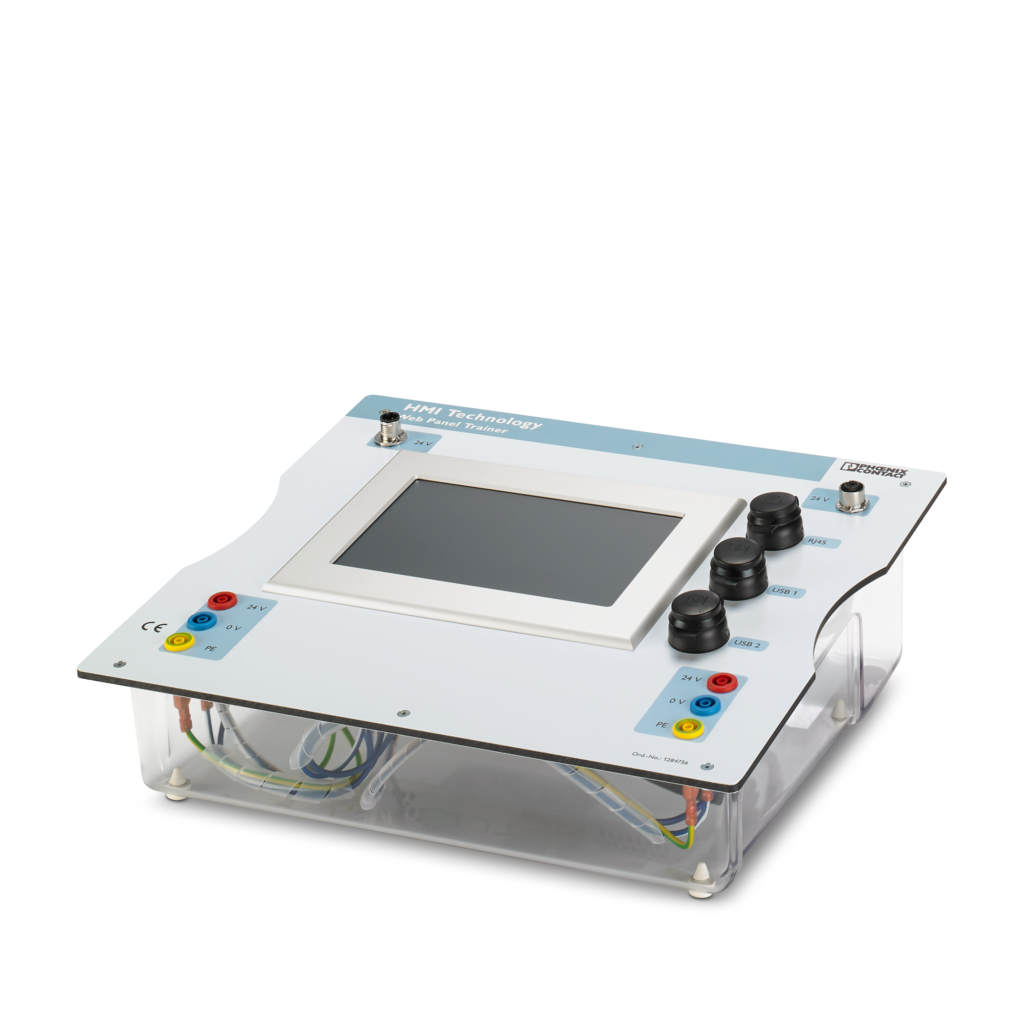 Eduline HMI Board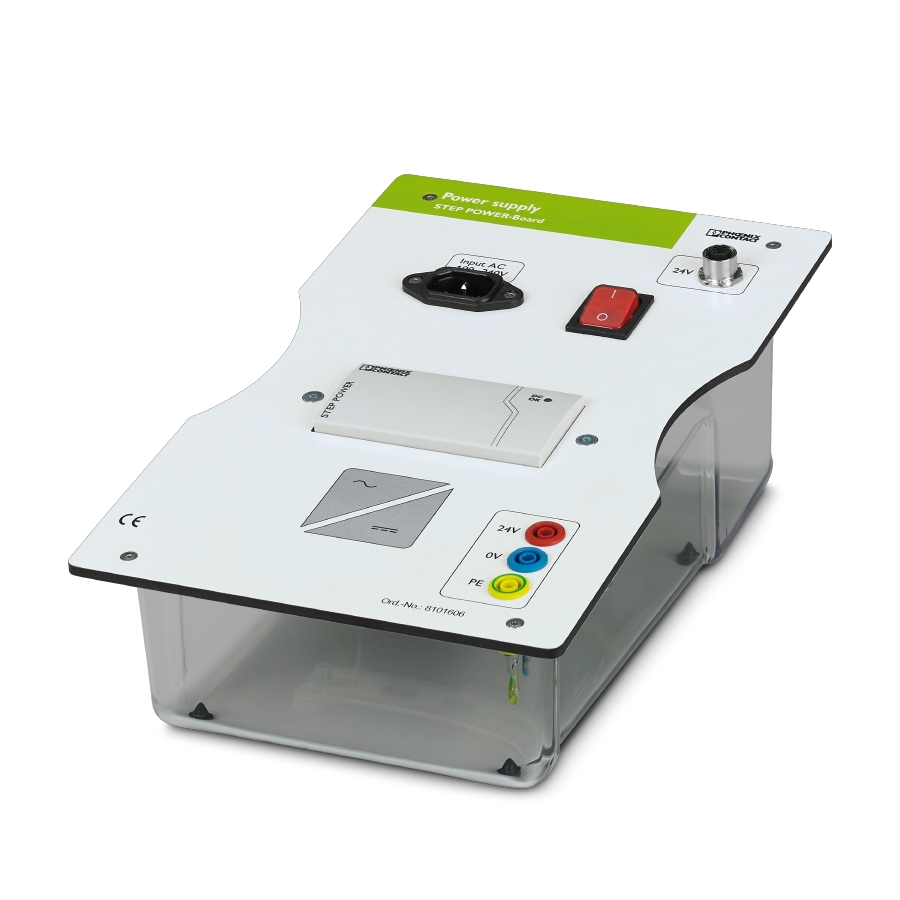 Eduline Power Supply Board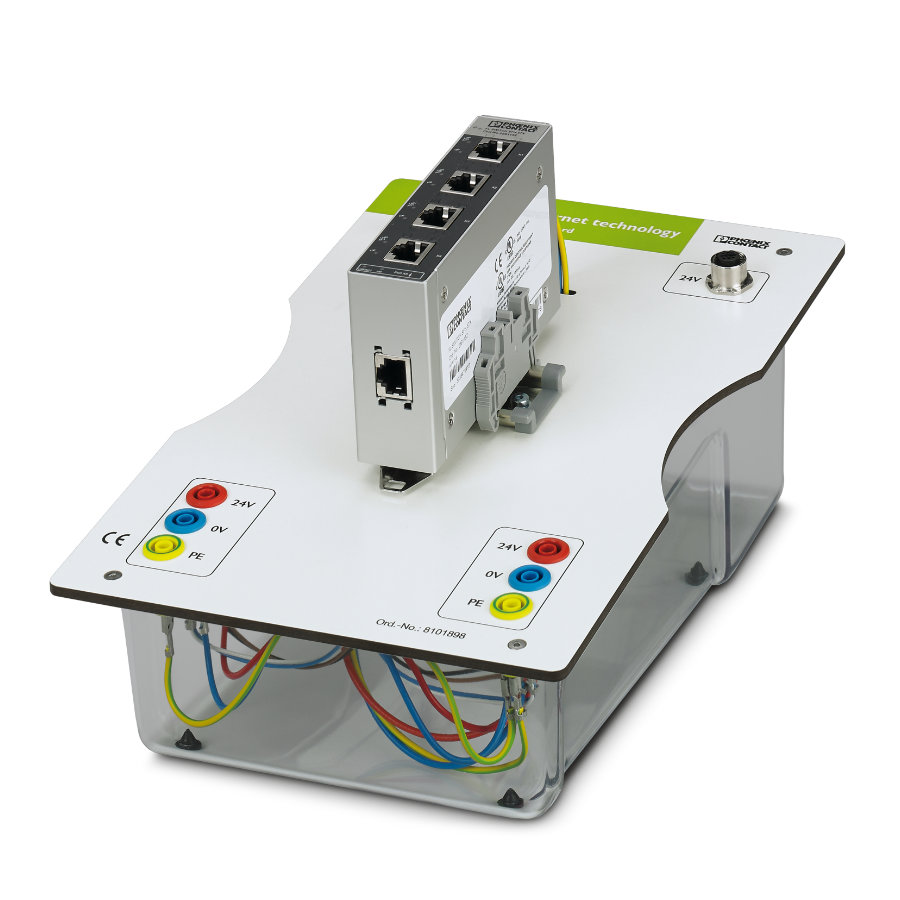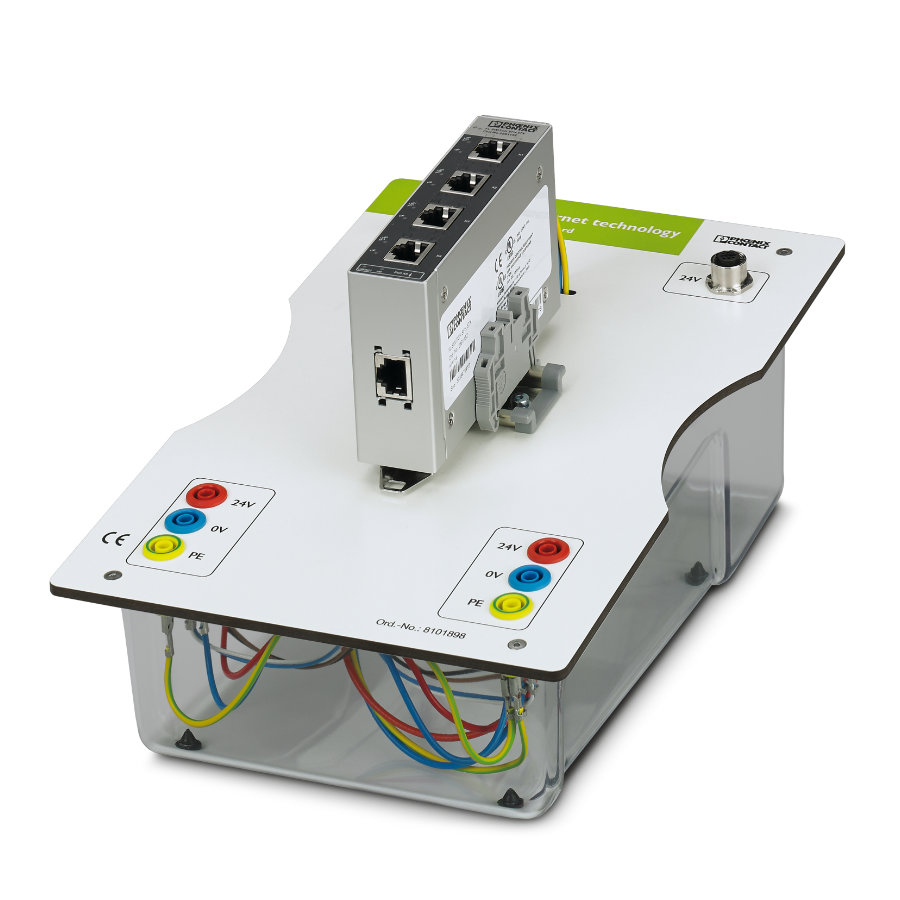 Eduline Switch Board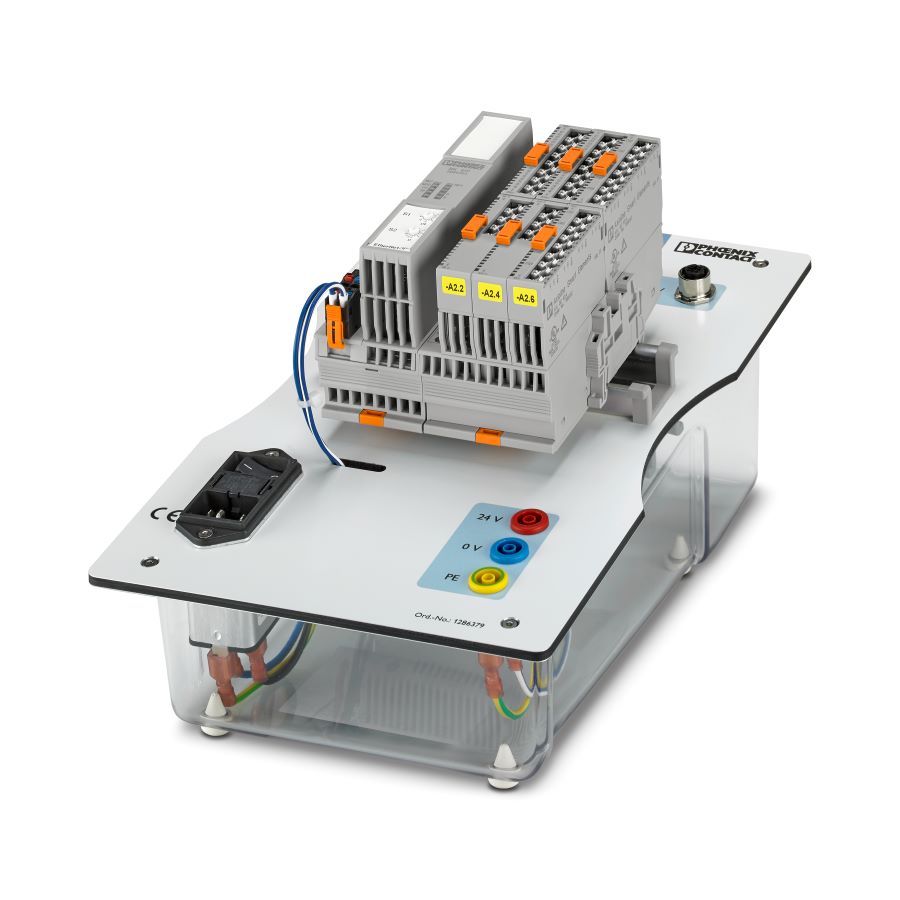 Eduline Profinet Board